Description
Get more with the AMD FX™ Series Processor in your system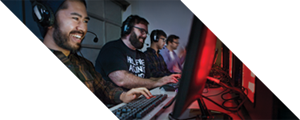 Enjoy the highest clocks and the most cores you can get on a consumer desktop PC with the AMD FX™ Series Processor family, from the company behind proven high-performance processors in the PlayStation® 4 and Xbox One™ gaming consoles, and Radeon™ graphics cards.
Featuring a 220 Watt TDP, the AMD FX™ Series processors have special system requirements including a robust liquid cooling system.
---
AMD FX Processors unlock maximum, unrestrained processing performance for extreme responsiveness you can see and feel.
Maximum Performance
The industry's only 8-core desktop processor
Overclock with easy to use AMD Overdrive™ technology and AMD Catalyst™ Control Center™ software suites
Supreme power available from virtually every core configuration – also available in 6- and 4-core variants
Aggressive performance for mega-tasking and intensive applications like video editing and 3D modeling
Innovative Architecture
The industry's first and only native 8-core desktop processor for unmatched multitasking and pure core performance with "Bulldozer" architecture
New 32 nanometer die shrink designed to reduce leakage for improved efficiency, increased clock rate headroom and improved thermals
Can deliver cores and performance you need without raising the power requirements
An Industry Leader in Price for the Performance
Unlocked processors allow the maximum in tunable performance
AMD Turbo CORE Technology dynamically adjusts performance to give you the best experience, no matter what you are doing
Get superior performance at a competitive price with unlocked technology